Novastar's Unique Approach
Computer Aided Design (CAD) and (CAE) have been in wide use for product design and analysis, particularly in automotive manufacturing.  Novastar Solutions offers new and current users unique value in packaging globally renowned and trusted software – Dassault Systeme's CATIA and SIMULIA – with industry leading HP engineering workstations and Novastar's unquie service offerings.  Contact us to learn how we can lower your costs and provide you with superior service.

CATIA Computer aided design CAD software solutions allow users to create 3D assemblies for a wide variety of engineering processes including:
Cast and forged parts
Plastic injection and molding
Composites part design and manufacturing
Sheet metal parts design
Advanced fastening operations
CATIA 3D Modeling tools enable defining a complete mechanical product with improved productivity.
Benefits
Create complete 3D parts from sketch to full assemblies
Easy transition from 2D to 3D design
Consistent drawing updates reduces user tasks
Manufacturing process intent captured early in design stages
Multiple tooling design applications
Specification  driven modeling approach to mechanical surfacing
Applications:
Mechanical Engineering – high productivity and change flexibility
Model Based Definition – single source geometric product definition
Composites Engineering – design analysis and manufacture on one platform
Sheet Metal Design – quality sheet metal part design fast
Fastener Design – easily design complex fasteners with scalability
Plastic Part and Mold Design – high quality, quickly, while controlling costs
Electrical Systems – wire harnesses, cable systems & electrical components
Fluid Systems – specification driven design environment
Architecture Engineering & Construction – plan and model buildings
Machine & Equipment Design – industrial equipment engineering
Transport and Mobility Design – integrate chassis and powertrains
Marine & Offshore – ship and space design applications
High Tech engineering – sheet metal, plastics parts, circuit boards and more
Knowledge Engineering – apply knowledge rules throughout the product design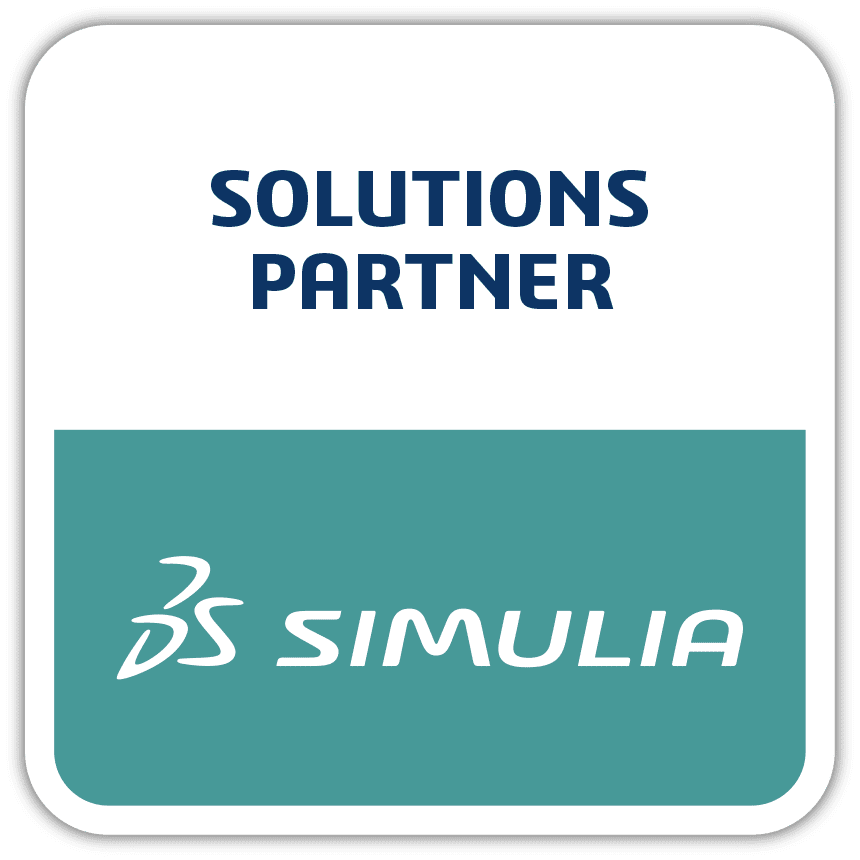 Dassault Systeme's Simulia CAE  solution puts the power to evaluate performance, reliability and safety of materials and products in computer simulation before the time and expense required for physical prototypes:
Multiphysics Simulation
Modeling & Visualization
Design Simulation
Design Optimization
Simulation Process Management
Part of the Dassault's 3DEXPERIENCE Platform, the Simulia Unified Abaqus FEA suite is utilized by multiple industries and disciplines to achieve their design simulation requirements:
Automotive Industry – up front design validation to minimize costs & maximize efficiencies
Aerospace & Defense – evaluate alternative designs collaboratively and efficiently
Architecture, Engineering and Construction – structural analysis with sophisticated solvers
Consumer Goods – save time and money in the pre-prototype stage
Energy & Utilities – meet environmental and safety standards for stress and wear
Hi Technology – analysis of thermal, electrical, mechanical and moisture-sensitivity loads
Industrial Equipment – predict complex behavior of parts, large scale structures & systems
Life Sciences – Simulate loads applied to both medical devices and human tissue
Visit www.3ds.com to learn more about the full range of products that make up Dassault Systemes 3DPLATFORM.